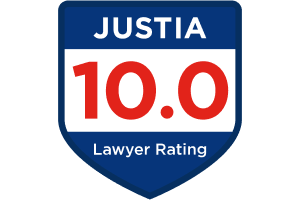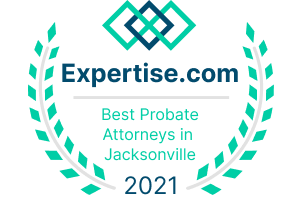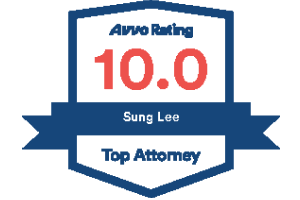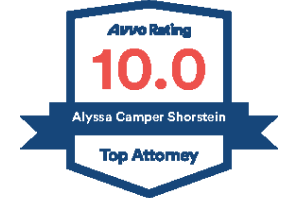 Bankruptcy FAQs
Some frequently asked questions are as follows:
---
1. What is "Bankruptcy"?
In General, Bankruptcy is a federal court process wherein you file paperwork disclosing your assets, debts, and financial history and attend a 341 meeting of creditors to be questioned under oath regarding the information that was filed in order to receive a legal discharge (forgiveness) of your debts so that you no longer owe money to your creditors.
---
2. What is the Difference Between a Chapter 7 and Chapter 13?
The general difference between the chapters is that a chapter 7 takes a shorter amount of time to achieve a discharge, while a Chapter 13 requires a payment plan of between 36 and 60 months before you get your discharge. There is a lot that goes into the decision of which one is better for you to file and that will be one of the main focuses of our consultation.
---
3. If I File for Bankruptcy, Will I Lose my Car?
The general answer is no, but if you are behind on your payments or the value of the car is worth more than what you owe, then we may have to take additional steps to be able to keep it if that is your goal. If you owe on the vehicle and are on time with your payments, then you will sign what is called a "reaffirmation agreement" that will be filed in the bankruptcy where you agree that the car loan survives the bankruptcy and you will keep making the payments to keep the car. If you do not want to keep the car, then, in most situations, you can surrender the car and discharge the car loan in the bankruptcy.
---
4. If I File for Bankruptcy, Will I Lose my House?
The general answer is no. Your homestead is protected from creditors, except that it is not protected from your mortgage lender. If you are behind on your mortgage payments, then we may have to take additional steps for you to keep your home.
---
5. If I File for Bankruptcy, Will I Lose my Retirement?
No. Your retirement is protected from creditors, although some inherited retirement accounts or some awarded in divorce judgments are not.
---
6. Do I Really Have to Tell you About Everything I Own?
Yes. When we file your bankruptcy petition, you file it under penalty of perjury stating that you have listed all of your assets and all of your debts to the best of your knowledge. The consequences for knowingly hiding assets can include federal criminal charges and a loss of your discharge. Not worth the risk! If I know about it, then we can deal with it.
---
7. Can I Give my Car/Property/Stuff to my Relative/Friend/Girlfriend/Boyfriend so I Don't Have to Claim it in the Bankruptcy?
No. That is considered fraud. Fraud is bad. If you are considering bankruptcy, talk to me before you make any financial changes or decisions.
---
8. Can I try to Modify my Mortgage Through the Bankruptcy System?
Yes. Through the bankruptcy system, you can participate in a mortgage modification mediation, which is successful for many people even when they were not able to get a modification outside of bankruptcy.
---
9. Can I Repay a Debt I Owe to my Friend/Business Partner/Family Member so I Don't Have to Claim it?
No, and in fact, the Trustee in your case could sue them to get the money back so you would actually end up hurting them by doing that.
---
10. How Long Will This Process Take?
From filing date to the date you receive a discharge in a Chapter 7 is generally 4 to 6 months, however, this timeline could be delayed if certain things happen in your case. In a Chapter 13, your payment plan is for a period of 60 months (5 years). Chapter 11s vary in their timelines from months to years.
---
11. How can I Afford to pay a Lawyer to File my Bankruptcy, When I'm Obviously Already Having Trouble Paying my Bills?
We will discuss payment options in your consultation, but first let's figure out if you need to file, and if you do, then what chapter because that changes the total amount you will need to pay and may add some options. We work with all of our bankruptcy clients to come up with a plan that works for them.
---
12. Will my Spouse Have to File With me?
No, there is not a requirement that a spouse has to file with another spouse, but in some cases it makes sense for you to file together.
---
13. Can I Keep my Favorite Credit Card?
No, you have to claim every debt.
---
14. Who Will Find out About This?
Bankruptcy is public record, so anyone could get an account on pacer.gov to login and pay to view your documents. This is usually used by businesses instead of people you know, so generally the people who find out directly from your filing are your creditors and any co-debtors.
---
15. How Will This Affect my Credit?
Poorly. Your credit score will go down significantly and the discharge stays on your credit for 10 years. However, you will be able to start rebuilding your credit after discharge.
---
16. Can I Get a Discount?
Yes, if you are active military, a veteran, or a first responder, then we provide a 10% discount from the attorney's fee. We also accept payment plans.
---
17. Do I Need a Lawyer?
Yes. This is not an easy process and you can end up losing assets or getting in trouble with the court if you don't know what you are doing.
---
18. What is the 341 Meeting?
About 30-45 days after we file, then you will have what is called a "341 meeting", which is where you go to the federal courthouse in Jacksonville to answer questions about your paperwork and financial history. This is called the "meeting of creditors" and creditors may come to ask you questions. It is rare for creditors to appear, but it does happen on occasion, especially when you are discharging debts you owe that are personal in nature or when you have taken on a lot of debt right before you filed.
---
19. Who is the Trustee?
The Standing Chapter 7 or 13 Trustee is someone who is appointed to the role of Trustee by the US Trustee's office in Orlando. Most of them are attorneys, but not all of them. When we file, we are assigned a Trustee and that Trustee reviews your documents and the information you filed to make sure that your bankruptcy estate is correctly administered and that you deserve a discharge of your debts. The Chapter 13 Trustee is Douglas Neway. There a many Chapter 7 Trustees and they are randomly assigned to the bankruptcy cases that are filed. We have worked with all of the Trustees and will advise you on what to expect from whomever you are assigned. The Trustee in a Chapter 11 is not randomly assigned because the debtor him or herself assumes that role unless the Court says otherwise.
---
20. What are Exemptions?
Exemptions are specific values of property or specific property that are protected from the bankruptcy process. Some exemptions include the homestead exemption, personal property exemption of $1000.00 per person, retirement account exemption, car equity exemption of $1000.00 per person, and a wildcard exemption of $4000.00 of personal property should you not elect a homestead exemption. There are many exemptions and this is not an exhaustive list, but those listed are commonly used.
---
21. If the Exemptions are not Enough to Protect all of my Property, do I Lose What is not Protected?
Not necessarily. You can choose to "buy back" your property for a negotiated amount over a negotiated term of months (your lawyer should negotiate this with the Trustee for you), or you can choose to "turn over" your exempt property to the Trustee for the Trustee to sell. The funds are then distributed to your creditors by the Trustee. We will review your property and exemptions before filing so that you know what to expect as much as possible beforehand.
---
22. Should I Pay Off the Balance on my Car Loan?
NO. If you are considering bankruptcy, talk to me before you make any financial changes or decisions.
---
23. Should I use my Retirement Money to Pay my Bills?
NO. If you are considering bankruptcy, talk to me before you make any financial changes or decisions.
---
24. My Spouse and I Want to get a Divorce but Have Been Told That we Should File for Bankruptcy Together First. Is This a Good Idea?
In the right situation, this is a great idea. The scenarios where this works is when both spouses have debt, they can work together enough to get through the bankruptcy case and hearing(s), they qualify for a chapter 7, and then after discharge, they end up having no debt to divide in the divorce while only having to pay for one bankruptcy. The scenarios where this does not work includes when on spouse's income requires the couple to file a chapter 13 and/or when the spouses cannot stand one another to the point that they cannot work together to get the case finished.
---
25. Who Will Find Out When I File for Bankruptcy?
Your bankruptcy filing is public record and can be looking up on pacer.gov. That website charges a fee to look at documents and you generally have to be searching for something specific, so realistically your neighbors, friends and colleagues would not be on pacer.gov typing in the names of people they know to see whether they are filing for bankruptcy. The parties who will be directly notified of your filing would be your creditors and any co-debtors.
Client Reviews
Contact Us
1

Free Consultation (Criminal and Bankruptcy Cases)

2

Over 30 Years of Combined Legal Experience

3

Local Attorneys with Community Ties
Complete the contact form or call us at
(904) 829-3035
to schedule your free consultation*.