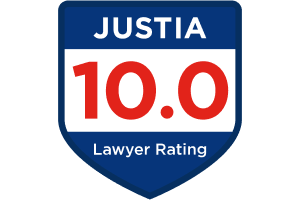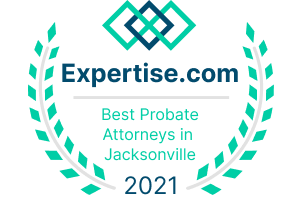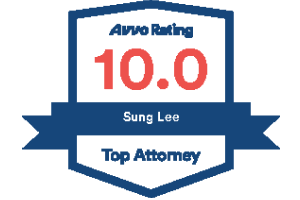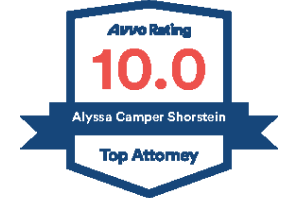 Client Reviews
I hired Mr. Lee for one of my children who was facing a multitude of serious charges. I called and gave a brief explanation of what the charges were. I was put on hold and immediately transferred to Mr. Lee who was on his way to court that morning. He asked questions and explained his policy and what he would charge. He asked to go meet with my child in jail after he finished with court. He meet her and spent quite a long time talking with her. He agreed to take the cases and let me tell you the first court date was the following day. He was already scheduled to be in court on another case so he instructed her on exactly what to say when she appeared. I can't say enough positive things about this man. He was obviously very knowledgeable about the law but what really made him the right choice was his genuine compassion. He honestly, without a doubt cared about my child and not only was he dedicated to getting the best outcome in the case he wanted the best outcome for her future beyond the system. He is kind, compassionate, a true family man. He wrapped everything up quickly and delivered a result far beyond my expectations. He made it possible for her to get that second chance. But it doesn't stop there. After the cases were closed he still reached out to her just to see how she was doing. He gave her a pep talk and some advice on turning her life around. I have never heard of any other attorney doing that. I was beyond touched and impressed with his character. I don't usually write reviews but if I could help just one person struggling in their decision to hire an attorney. Stop looking and hire Mr. Lee. He is down to earth and real. He is pretty funny too. Thank you Sung Lee and staff for everything.
MJ
---
The experience we have had with Alyssa Shorstein has been excellent!!! Everyone has shown support and quick answers when we have needed. Mrs. Shorstein is very professional and very good lawyer that shows experience and humanity. We highly recommend her.
Thank you so much to all the team!!!
Anonymous
---
Alyssa has an amazing work ethic, which combines with her intelligence and wisdom to guarantee her clients, practical and tenacious service. She has done work for me multiple times and has yet to steer me wrong. I trust her outlook on a case and admire her ability to fight for her client even when the case appears to be unwinnable. This is probably based on the fact that she puts her heart into her cases and her calling to this field shows through her actions. I highly recommend this attorney for anyone looking for no nonsense consultations and passionate, professional assistance. Thank you Alyssa!
Earlofoakgrove
---
My first day meeting with Atty Sung Lee. I felt his sincerity and honesty about my case. That day I hired him… and that was the best decision I made. From the beginning to the end HE and his staff was there for me. Step by step and guide me, thru all the way of my divorce. Sung is my HERO. He did all his best to get what I deserved. but most of all have a good heart. He is honest, professional and very down to earth person. Very smart guy! Saying thank you is not enough but from the bottom of my heart you are the BEST AWESOME LAWYER in the world. Thank you in a million times.. Atty Sung LEE!!!
Nora Alexa
---
Survey continued:
The space given wasn't given enough room to write a proper comment about Alyssa and Erin.
I needed a lawyer to file bankruptcy, which is a very humbling and humiliating thing to go through, but something that had to be done. In my first meeting with Shorstein & Lee, Erin was warm and friendly and immediately made me feel comfortable. Alyssa was serious and professional but also very approachable. She explained everything that was needed from me and what the best and worst case scenarios could be. I left the office that day, informed and a little less embarrassed.
The next few months were very hard on me. There was a lot was going on in my home life as well as getting together and organizing a giant mound of paperwork and statements. Every time I walked into that office, I was treated with respect and kindness. They answered my many many questions without ever making me feel like they were annoyed (which I'm sure they were). They stood by my side the whole way through the bankruptcy process, explaining each step as it happened. Alyssa helped to guide me and she fought to get me an outcome that was fair. Erin spent a countless amount of time gathering and filing my paperwork (and there was a lot of paperwork!)
I could never thank them enough for what they did for me. I couldn't have gotten through it without them by my side. Alyssa Shorstein is the best lawyer anyone could ask for. I hope I never have to go into a courtroom without her and especially hope I never go into a courtroom against her!
Thank you!!!
Anonymous
---
I thought I was in a hopeless situation with my son who had a new charge in St. Johns County as well as a Violation of Probation in Duval County. I called up the Law Office and was quoted a reasonable rate with no hard selling and no false promises. After a few court dates, the result was better than I could imagine. I was also very pleased with how quickly the lawyers always got back to me. I would strongly recommend Mr. Shorstein and Mr. Lee. They did a fantastic job.
T.B. 2014
Contact Us
1

Free Consultation (Criminal and Bankruptcy Cases)

2

Over 30 Years of Combined Legal Experience

3

Local Attorneys with Community Ties
Complete the contact form or call us at
(904) 829-3035
to schedule your free consultation*.