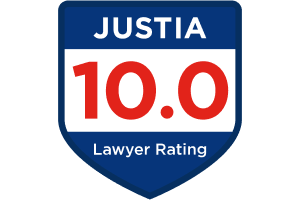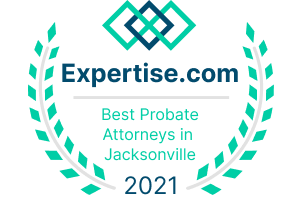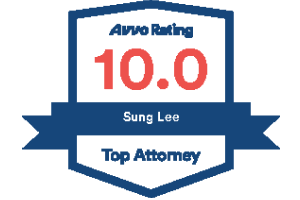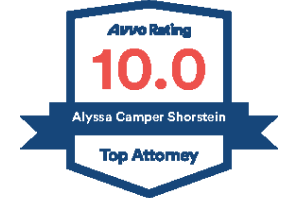 Criminal Defense
If you or your loved one has been accused of a crime, one of our St. Augustine criminal attorneys is available to speak with you immediately. We offer everyone a free criminal case consultation where we can answer all your questions and help you decide what needs to be done in your case. At the Law Office of Shorstein & Lee, our attorneys are dedicated to helping our clients get the best possible outcomes in their case. With over 30 years of combined legal experience, our attorneys are well prepared to take on and defend you from any criminal allegations you may be facing.
Our main geographic area of focus is serving clients in the 7th Judicial Circuit of Florida, which includes St. Augustine (St. Johns County), Bunnell/Palm Coast (Flagler County), and Palatka (Putnam County). We represent criminal defense clients accused of misdemeanors and felonies.
Misdemeanors
Misdemeanors must be taken seriously because the results of the case can have a lasting impact on your life. A first-degree misdemeanor conviction can result in a punishment of up to a year of jail time and up to a $1000.00 fine, in addition to court costs and any other applicable expenses relating to other conditions of your sentence. Our St. Augustine defense attorneys handle all types of misdemeanors, including domestic violence, battery, disorderly conduct, disorderly intoxication, DUI, driving with license suspended or revoked, various other criminal traffic violations, possession of marijuana less than 20 grams, possession of paraphernalia, loitering, petit theft, resisting an officer without violence, prostitution (first offense), and more. Call us today at (904) 829-3035 to discuss your misdemeanor charge with us.
Felonies
Florida felonies are divided into different degrees of severity. The degree of the charge will dictate what your maximum penalties can be. For example, a first-degree felony conviction is punishable by up to thirty (30) years in prison and a $15,000.00 fine. A felony conviction can have far reaching effects on your life, including loss of civil rights, such as the rights to vote and own a firearm, difficulties in getting a job in the future, and adding points to your scoresheet which harms you should you ever get into trouble again. Being accused of committing a felony needs to immediately be taken very seriously. We often hear that someone thought the charges would just "go away" so they waited to call. Do not wait to call our attorneys. The sooner we can get involved, the better, even when (sometimes, especially when) official charges have not yet been filed. When you call, you will talk with one of our St. Augustine criminal lawyers about what you are being accused of, what happened to bring about those accusations, how the process works, who will be prosecuting your case, and what you can expect moving forward.
We will listen to you explain the facts about your case and then determine the type of approach your case requires. You see all over television, radio, and the internet, attorneys advertising aggressive representation and it is a great sales pitch. However, there are times when being overly aggressive will just end up hurting you. What you are looking for is competent representation, whether it is an aggressive approach or a friendlier approach depending on your specific circumstances. This is important in most areas of law, but none more so than criminal. If you are or a loved one is facing criminal charges, we assure you that our St. Augustine criminal lawyers will carefully analyze your criminal case and only then determine which approach will best suit your circumstances. Both of us have many years of courtroom experience and are confident that we will be able to competently determine how to handle your case.
Most importantly, Mr. Lee and/or Mrs. Shorstein will handle your case, as opposed to many other firms where you are handed to an associate. You are paying for our experience and our relationships, and that is what you will get. Both of our St. Augustine criminal attorneys have spent their entire careers practicing in Northeast Florida. Each county is very different and you want to make sure that the attorney you hire has the experience dealing with the court system in the specific county where your case is in. When hiring an attorney, always ask about the experience he or she has in dealing with the all players (Judge, prosecutor, trustee, other attorneys who may be involved in the specific case). We assure you that we will not handle a case that we don't feel confident handling. After discussing the circumstances of your case with you, we will give you our honest assessment of what you are facing and talk with you about your options.
It is vital that you contact an attorney as early in the process as possible. If you get an attorney involved early in the process, the attorney may be able to influence the decision a prosecutor makes in your case. Understand, it is much easier to talk to a prosecutor about a case when the prosecutor is looking at it for the first time as opposed to when he/she has already had to time to review it based only on the paperwork they are given without all of the information surrounding the incident and people involved. Both of our St. Augustine Criminal lawyers are skilled at negotiating cases at all stages, but it is always easier if we can get the case at its earliest stage so please don't wait to call us.
Client Reviews
Contact Us
1

Free Consultation (Criminal and Bankruptcy Cases)

2

Over 30 Years of Combined Legal Experience

3

Local Attorneys with Community Ties
Complete the contact form or call us at
(904) 829-3035
to schedule your free consultation*.